Last year, French company Devialet raised a lot of eyebrows when it introduced what they called 'the best sound system in the world'. Phantom — housed in an aesthetically elegant spherical form factor — was able to play music wirelessly from everyday devices like smartphones, tablets and computers with absolutely stunning audio quality. Indeed, Phantom is a beautiful vision of the future that luxury consumers can get their hands on and experience today. And it sounds like nothing else on the planet.
Now, the company introduces Gold Phantom — their top of the line solution that boasts 8x the power of the regular phantom (4,500 watts) and a frequency range that extends beyond the range of human hearing: 14 Hz to 27 kHz. Add to this that the device has less than .0005% distortion. All of this amounts to a serious luxury item that pushes the laws of acoustics, with an exterior that features a lavish touch of 22 kt gold.
With a retail price of $2,990, Gold Phantom is priced at the upper eschelon of the Phantom range, with the entry model coming in at $1,990. The Gold Phatom was conceived, designed and manufactured in France, and represents the very pinnacle of modern French aesthetics and engineering. Indeed, Gold Phantom looks sculptural on the exterior. On the interior, the unit features revolutionary acoustic design and superb electrical engineering.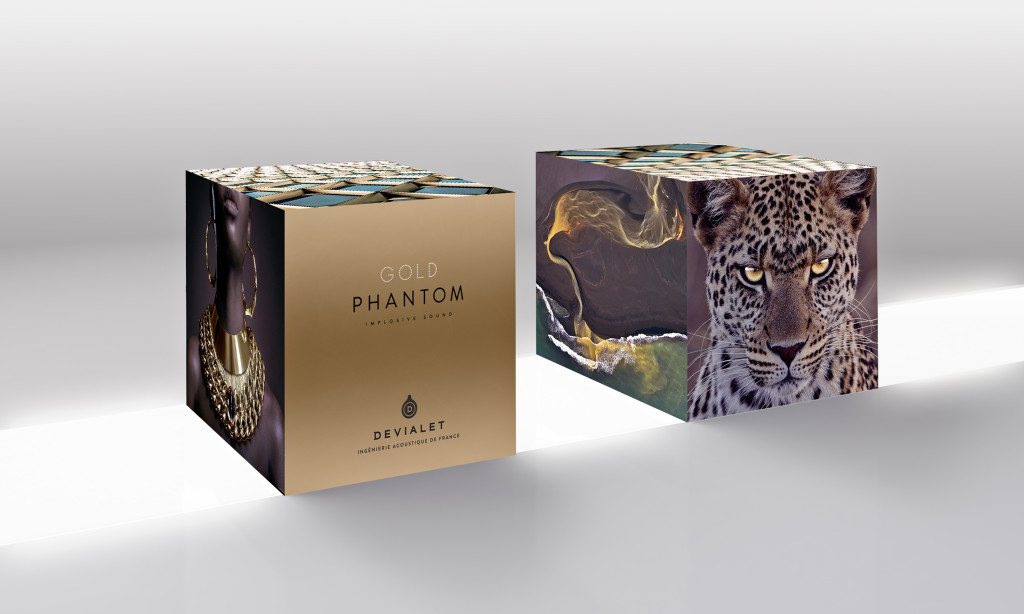 For the listener, Gold Phantom brings them closer to the emotion of the music: whether it is classical, jazz, rock or hip-hop. And given the wireless nature of Gold Phantom, a premium listening experience now has almost no physical limitations or geographical restrictions: you can enjoy Gold Phantom on your yacht in the Mediterranean, in a bungalow in Tahiti or in a cozy ski lodge at Deer Valley.
Despite its relatively small size, Gold Phantom can push out no less than 108 dB — the equivalent of a rock concert. Also – unlike a traditional stereo speaker set-up, there is no listening 'sweet spot' with Gold Phantom: listeners can be anywhere in the room and experience the same brilliant response, complete with incredibly rich bass tones that belie the physical footprint of the unit.
With Gold Phantom, consumers can listen to their music collections without compromise, pretty much wherever they go. The high portability and incredible sound engineering of Gold Phantom makes it unlike anything we've seen — or heard — before. Perhaps appropriately, French firm Devialet has announced that Gold Phantom will begin shipping on Bastille Day, or the 14th of July, 2016. To learn more, visit http://www.devialet.com.