Mission Statement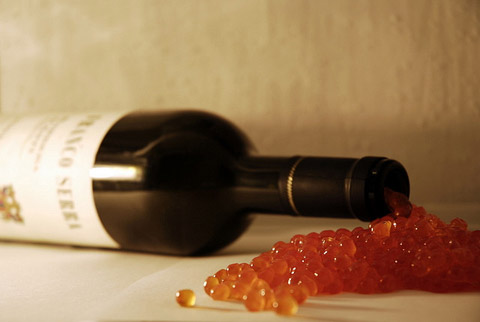 Caviar Affair is a luxury lifestyle media company curating the world's most sublime products and experiences for discerning individuals worldwide.Our readers are part of an emerging breed of luxury consumers who understand the deeper meaning of luxury. They value the traditional but seek the innovative. They appreciate aesthetics but search for authenticity. They use their extraordinary discretionary income to live well on all dimensions and on their own terms.Caviar Affair's mission is to pave our readers' way with authoritative, entertaining and sometimes slightly irreverent views on food, wine, spirits, travel, transportation, style, real estate, entertainment, philanthropy and, of course, caviar. Whether via print, web, or events Caviar Affair consistently provides compelling, unique and indulgent information about the world's greatest luxuries. Since launching in 2005, Caviar Affair has been far more than a magazine. Caviar Affair is a lifestyle. We immerse readers in our world using significant and exceptional narrative from leading photographers, writers and experts. Caviar Affair is the ultimate authority on worldly indulgences and luxury living. Let us be your guide.
---
Letter from the Editor-in-Chief
Caviar Affair has, since 2005, been more than a print magazine. It is an affluent lifestyle foundation for all the tiers of affluence, from the mid-level millionaire, the core affluent, the high net worth, to the ultra high net worth readers. All want the most clarifying information on where and how to travel, what to eat, and what to learn, in order to be the most informed, intelligent and sensitive traveler right now, and in the future.
We chose the name Caviar Affair because of its intuitive meaning: not only does it imply a deep love of ultra taste for all things, it also implies a deep love of travel, of the unusual, and the ability to see quality long after price is forgotten.
The key to our success is in our editorial quality — we hire respected and experienced experts as our frequent contributors. Our elegant layout and design allows for the most exceptional reader engagement, and we always gauge our content directly to the interests of our audience.
Within our pages, the reader finds the type of story that identify the Zeitgeist of the affluent human experience: travels that expand awareness, food that underscores and heightens the perfectibility of taste: in all cases, making us more complete, more communitarian, and more reflective as we experience what is beyond the horizon, with a copy of Caviar Affair at our side, as our guide.
Polina Steier
---